by : (www.contrado.co.uk)
Do you want to know what the freshest trends in fashion and fabric will be in 2018?
Fashion Week season is still going strong, and the world is learning about what they will be wearing in autumn and winter. But we want to go beyond that. When it comes to planning your collection for your brand, whether it is fashion or fabrics, knowing what the next big trends will be over a year in advance, will help you create a truly cutting edge collection.
What is trend forecasting?
Trend forecasting, or trend reporting, is trying to shape a picture of what the future of fashion and fabrics will look like, so brands and designers can stay ahead of the game. By delving deep into factors including; influences, technology, the economy, food, science, travel, environments, media, design etc., and gathering research in these areas, an interpretation of trends is created, which will shape future fashion and design.
Identifying a trend consists of ongoing work, gathering observations, as well as having personal intuition. Fashion and fabric reporters predict which textiles, colours, prints, materials, graphics and other influencing aspects, will be showcased on catwalks and in collections in the upcoming seasons. Sometimes years ahead, this is why there are 2 kinds of forecasting: short-term forecasting and long-term forecasting. Short-term forecasting focuses on the trends, which are relevant now and will have longevity for a year or 2, whereas long-term forecasting is very forward thinking.
Top 5 fabrics and textiles to look for in SS18
1. Intelligent fabric
Combine the magic and beauty of nature, with the technology, sophistication and performance of synthetic fabrics, and you will have this winning trend. When textile technological advances can take natural fabrics to the next level; marrying synthetic yarns with natural ones, combining eco-friendly fibres with performance materials, then you will start to understand what these fabrics are all about.
Intelligent fabrics properties
Merino wool blended with high performance synthetics
Alternative natural fibres, which break convention, such as soy, milk, banana and seaweed
Bio mimicry; textiles and fabrics, which can mimic nature
Bio degradable synthetics
Mineral embedded yarns
Recycled synthetic yarns
Man-made textiles with a cotton handle and built in performance
2. Momentum
Highly advanced and performing fabrics, which give enhanced levels of protection and functionality. Reflective, light as a feather textiles, high compression fabrics, ultra-strong fibres, futuristic advances etc. These fabrics need to perform, and improve performance, while offering attributes such as UV protection, water repellency, quick drying, strength and more.
Momentum fabrics properties
Recycled synthetics made from plastics and waste retrieved from the sea
High performance nylon
High powered spandex, elastane and other base layers
Soft, lightweight blends, with anti-rip, tough qualities
Reflective yarns and textiles
Performance fleeces and lightweight shells
Chlorine resistant fibres
3. Vitality
Colour and performance clash to bring a new vibrancy and vigour to fabrics in the sportswear sector. Textures, colour and high performance levels mix to give these textiles a new and modern makeover. Synthetic bases lead the way, as do lightweight, easy to wear handles. Fabrics and trims are functional and surprising in their style and design.
Vitality fabrics properties
High colour longevity and brilliance
Glow in the dark yarns
Highly contrasted digital prints
Iridescent yarns and fibres
Chlorine resistant and multi functional performance
Cool touch
Sublimation and digital prints
4. Liberty
There is a strong connection between the sustainability process, and the textile chain. From fibre to finish, nature and the outdoors inspires a relaxed feel of the past, and how to interpret it into the future. Fabrics are lightweight, comfortable and easy to wear, with flexibility and protection adding to the mix. Synthetic and nature combine, fusing the best of technology with the dry handles, natural faces and rustic vibes of the past.
Liberty fabrics properties
Recycled and organic BCI cotton
Recycled polyester with added performance
Eco-friendly chemical finishes
Textured yarns and fibres to give a natural, grainy handle
Textile manufacturing processes that reduce water and energy consumption
Powdery prints and transfers
Added UV protection
5. Vivid
Ultra lightweight is the name of the games, which adds high levels of performance and strength, despite its delicate appearance. Super fine structures, hoisery inspired knits and flexible yarns create futuristic colour palettes and performance levels. Imagine the iridescent qualities of fish scales married with prismatic tones from digital printing.
Vivid fabrics properties
Super lightweight
Mineral embedded yarns
Opaque white fibres
Antibacterial properties
Micro fine denier synthetic yarns
Feather light circular knits
Subtle metallic prints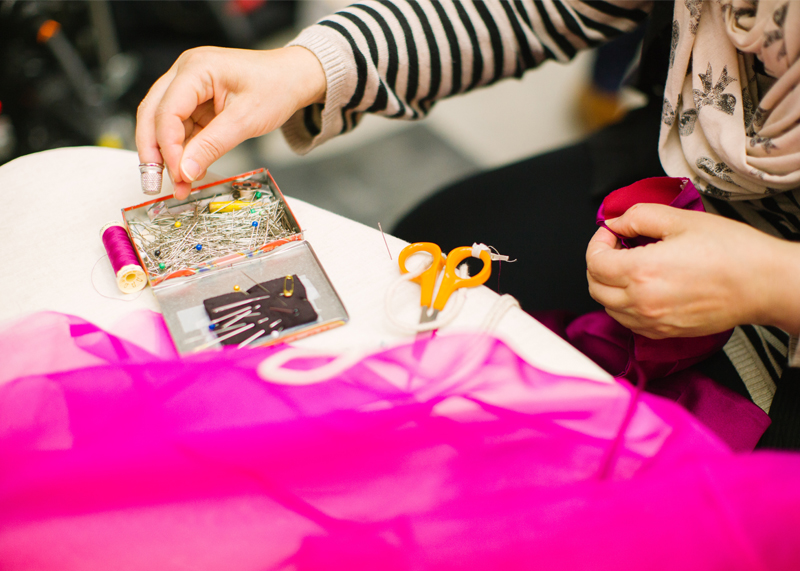 Top 5 fashion trends for SS18
1. 1960's Revival
Let's take it back to the swinging sixties, with this retro inspired trend, which will make you feel feminine, foxy and just a little badass. Pleats and pockets play an integral role in the silhouette and shapes either take on a billowing effect or are drawn in to show off the lines of the body. High waists create a sensuous shape, and necklines are either plunging or conservative.
Key colours: off-white, camel, yellow, teal, navy and burgundy red
Key patterns: florals, geometric, circular, stripes
2. Earth Mother
Come in peace and be at one with nature and the earth around you. Earth Mother takes its influence from the land and the people who inhabit it. Natural structures and those composed from materials from the earth, help shape the trend, as do minerals, rocks and the sky. This serene yet powerful trend radiates a future, which is focused on the sustainability of the earth.
Key colours: beige, taupe, nude, blush pink, ochre, green, turquoise
Key patterns: natural textures, open knits, rough weaves, subtle animal prints, tribal influences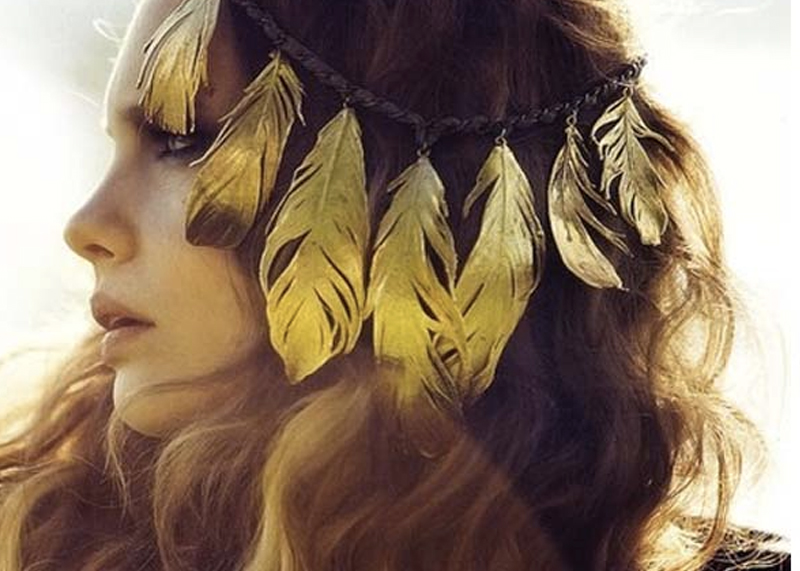 3. Boho Dreaming
Free your mind and your soul and embrace a more bohemian way of life. Inhibitions are released as colour, pattern and flowing silhouettes take over. A feminine and seductive trend, which will make you feel one with the earth and with your womanhood. Don't be afraid to clash prints and patterns, or strip back to one statement hue, in folds of cascading fabric.
Key colours: purple, mauve, maroon, burnt orange, pink, brown, mustard
Key patterns: florals, swirling designs, mixing nature with shapes, feathers, solid blocks of warm colour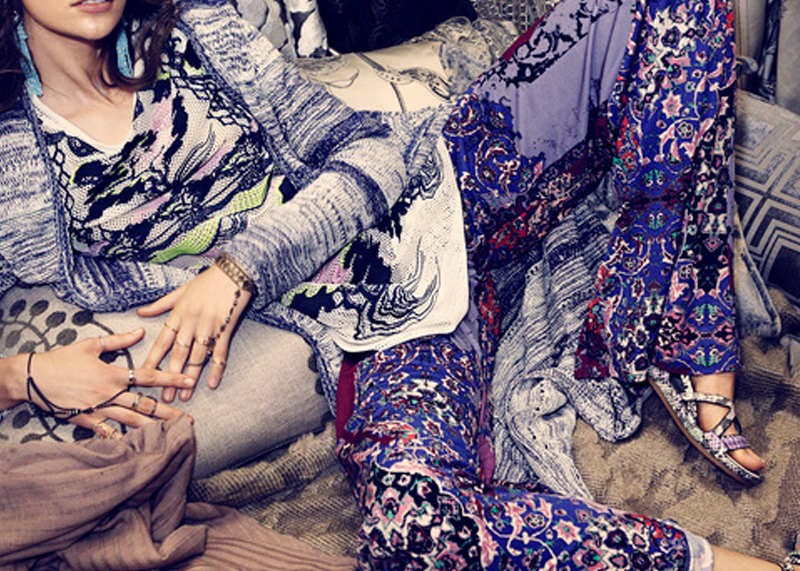 4. Lazy Daisy
One of the sweetest flowers of them all, the humble daisy, gets its time in the spotlight. Pretty and feminine, with delicate hues, the sweet daisy is given a harder edge by combining its gentle femininity with darker base colours and more masculine silhouettes, such as suits, t-shirt dresses, chunky boots and oversized jackets.
Key colours: white, yellow, green, black, navy, grey, charcoal, slate
Key patterns: various styles and designs of daisies, busy prints or oversized designs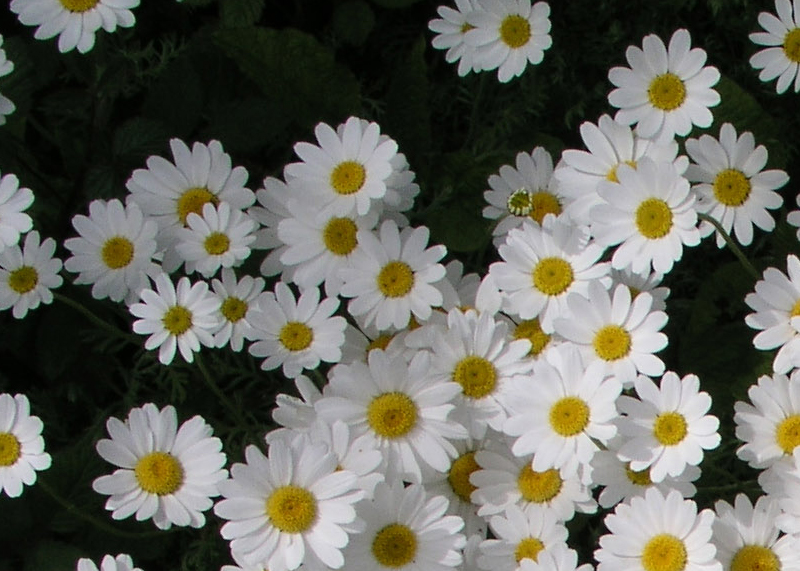 5. Exotic Island
Forget the romantic side of getting washed ashore on a desert island, this trend looks at the slightly darker side of exoticism, island life, flora and fauna. Lush prints featuring far off lands, tropical references, rich, almost haunting imagery of wildlife and plant life and the sensuous mystery of the unknown.
Key colours: slightly subdued, almost sun bleached shades of pink, magenta, green, brown, off-whites, ochre, and blue
Key patterns: poster print, retro florals, lush fauna, abandoned islands, palm trees, sandy beaches, abstract versions of the latter